A complete store platform designed for

Donation Store was designed to be safe and secure, whilst aiming to increase your revenue with it's number of features.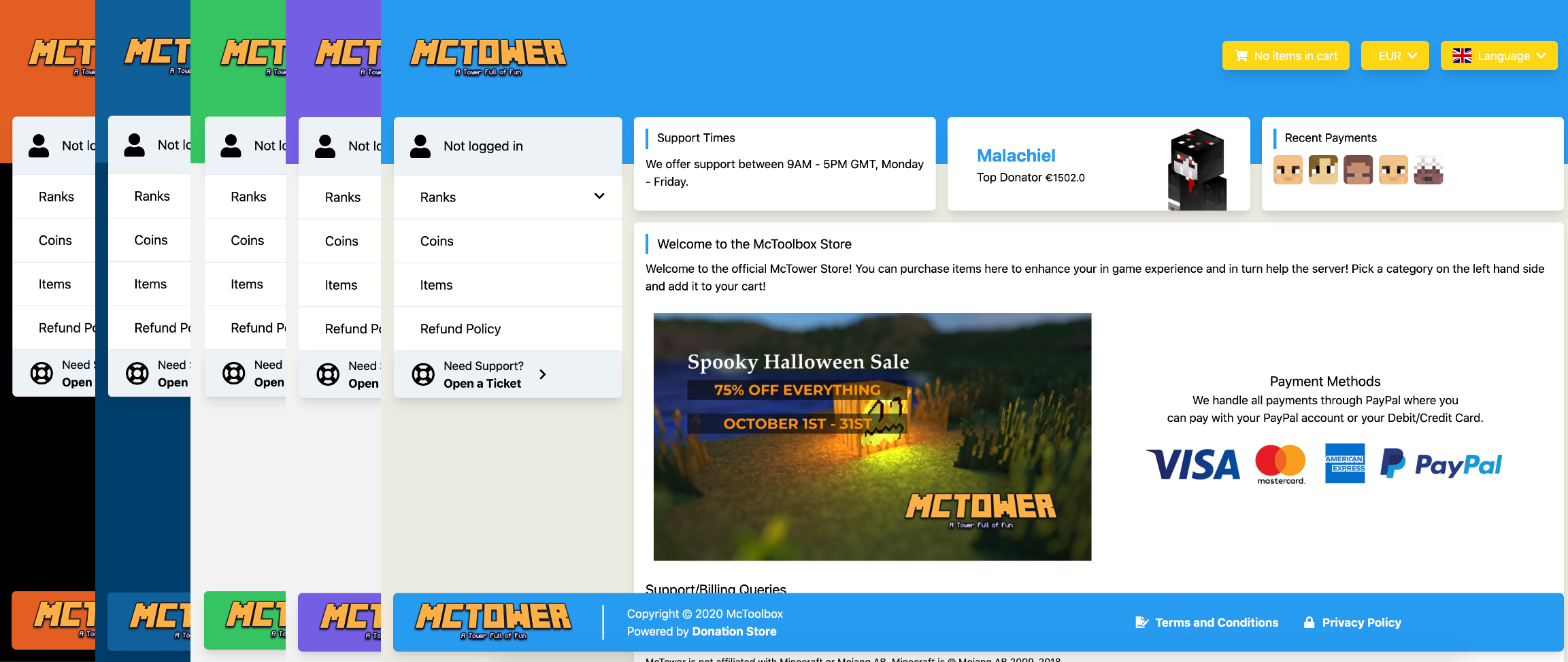 Designed to be customised
Access to HTML, CSS & JS with our built in editor
Self Hosted Donation Store gives you access to all of the files included, so you can add themes, but also functional Python code
Cloud allows you to edit HTML, CSS & JS through our built in editor. With support for Git based themes and uploading themes coming soon!
Minimal Coding Knowledge Needed
Donation Store's templates and it's templating language find the perfect balance of ease of use and functionality
Add Anything you Want
With Self Hosted, you can add any additional Python modules to customise the functionality of your store