V2.2 - Released + Coupon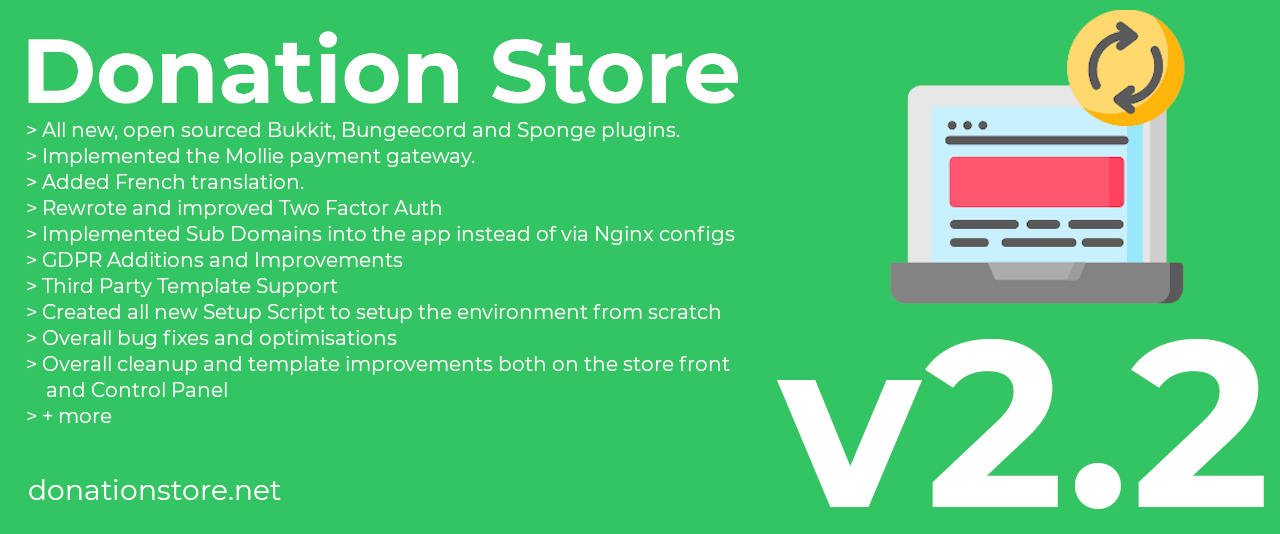 Hey Everyone,
Welcome to this blog post! Sorry it's been a bit delayed. So v2.2! Let's get to it.
We've taken a lot of information on board as to changes we should add to the core application. If you've read this blog post, you'll know we've had some changes in mind. I'd advise you to read that post because we go through a fair bit of stuff about pricing and plugin changes.
Anyway, heres a full list of whats changed in v2.2:
Fixed issue where priority wasn't being record when a ticket was being created
Fixed issue where the date wasn't being shown on a the first ticket in the list
Fixed issues with store keys. As plugin is now open source, simplified process. Connections are no more.
Bug fixes and improvements to webstore API so that it supports the new plugin versions.
Added
Are sure you want to delete this webstore?
Support tickets now show their statues in the list, i.e. whether they are waiting for a customer or staff reply
Added a soft and hard delete for customers
Added the ability to export a customer's information to JSON format
New Spigot, Bungeecord and Sponge plugins
French and Romanian translations
Added built in support for subdomains. No more /store/1 /store/2
Created v2.2 of the setup script which install everything for you including configuring Nginx. It also creates a systemd service so you can start stop and restart Donation Store using: service donationstore <start|stop|restart>
Templates are now auto discoverable. If you create a new template directory, it is an option to use for your webstore
Re designed and re-implemented 2FA. Originally it was using a third party library which restricted how it works and also how it looked. We still use a 3rd party library, but only for the backend verification, letting us do the rest ourselves upfront
Added Mollie as a payment gateway
Implemented Celery and RabbitMQ as an asynchronous task queue for Donation Store
We are always looking to add new stuff to Donation Store, so if you have anything you'd like to see, please let us know! This will a needed update and we are confident it will allow you to move your entire network to us!
Looking forward to the future, we have already started work on the next version which will come with features that have been requested by the community. We have also branched off slightly and have started looking at another product idea which we hope you will really like as it will compliment Donation Store really well! I'm not going into lots of detail about it because it's in the design phase now and I don't want to leak anything lol!
To celebrate v2.2, we are giving away Donation Store for 34% off for the first 5 people (meaning a total price of just €99)! This code will remain active but the discount amount will grow smaller the more it is used (e.g. 25% for the next 15 customers). Use Coupon Code: TWODOTTWO
If you have any questions please do not hesistate to reach out to me personally at: [email protected] or on Discord
See you in the next blog post!
- Mark
---
Comments