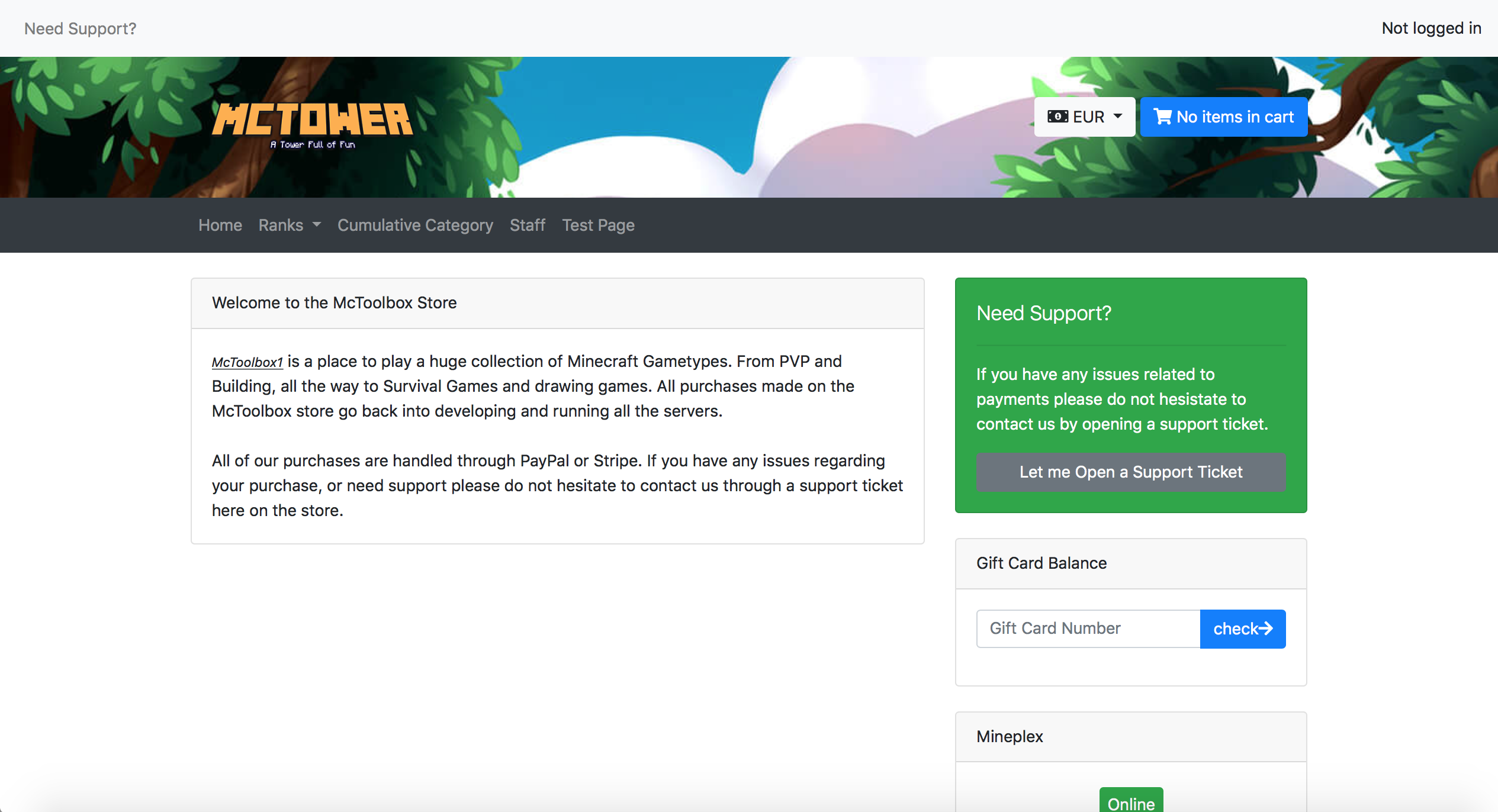 A Feature Rich
Store Front
The Donation Store webstore front can be customised to any style and comes with a basic template and style as a placeholder for you to customise as much as you want.
Get Started
Contact Sales
---
Donation Store gives complete access to HTML and CSS so you can customise and integrate your store as much as you want.
Place modules on your home page or in created pages, or even create your own custom modules using our documentation.
Donation Store is the first Minecraft webstore solution to offer support tickets for the use of customers to contact server owners.
Payment Gateways
Supporting the worlds most popular payment gateways.
In 10 Langauges
Supporting game servers globally.
Ready to get started?
Have you seen how awesome Donation Store is? Click get started if you would like to start getting Donation Store implemented for your network. If not, contact us and we can give you more information!